What a great season for Kings Chase Men
2018 has proved to be the best season ever for King Chase, having our first major county competition winners since the 1970's. We also had semi-finalists in the County Triples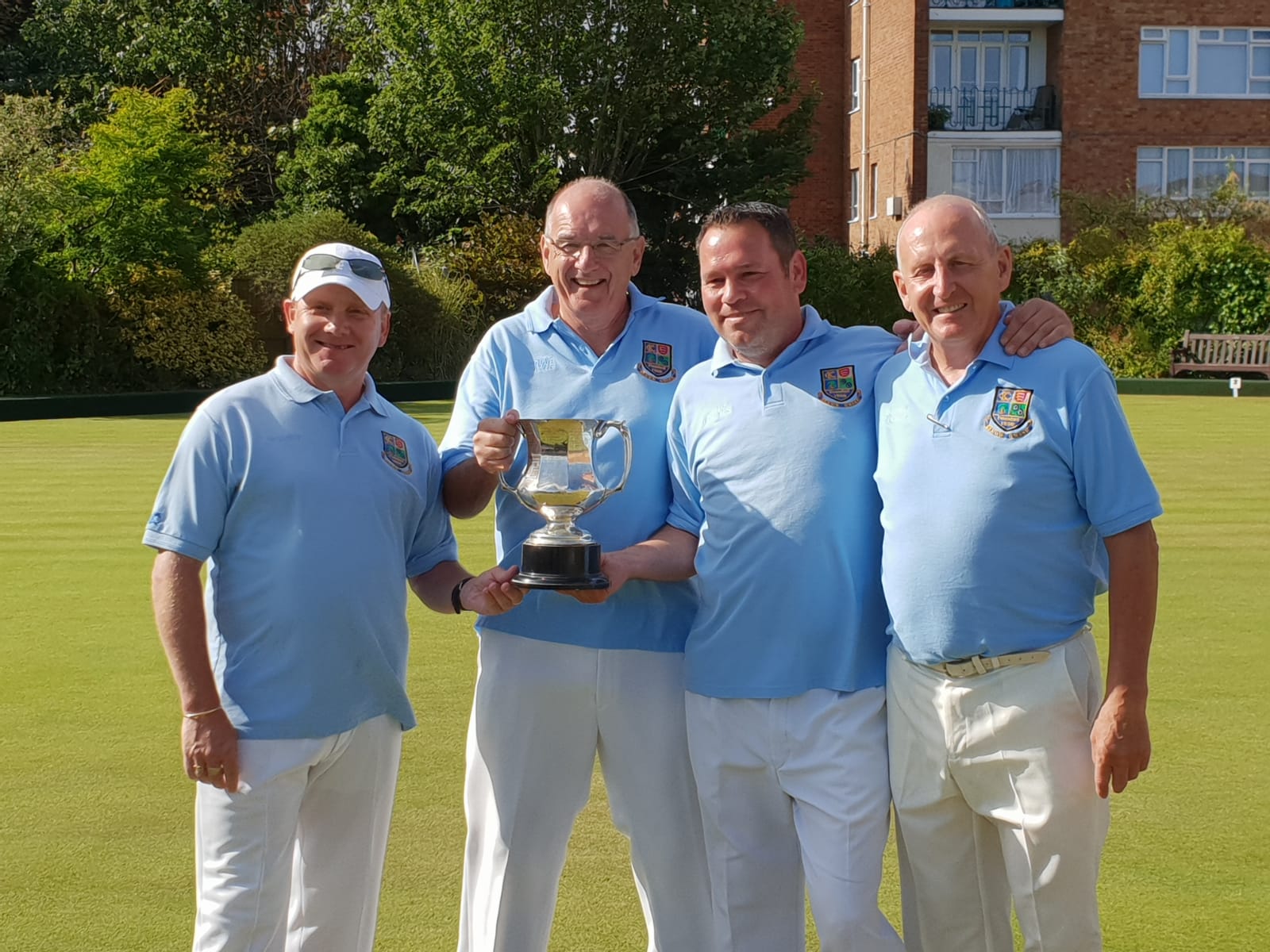 County Fours Champions 2018
Mark Hodges, Brian Payne, Jamie Holmes, Conway Fleming
Conway, Jamie and Brian finished 3rd in the County Triples and represented Essex in both the Fours and Triples at Leamington
National Top Club
We also had a fantastic run in the National Top Club and after beating Sandy BC from Bedfordshire on a neutral Green in the regional finals at Bishops Stortford the Chase were on their way to the quarter finals of all England at Leamington, an amazing achievement for a small club. We only lost the quarter final by one discipline too 3-2, so close to a semi-final place!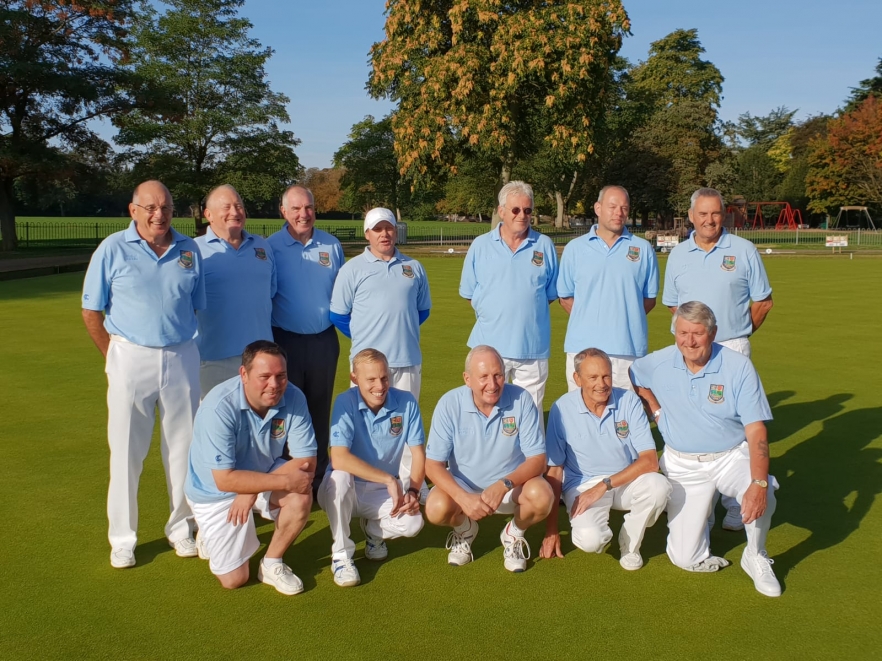 National Top Club Squad
Back row: Brian Payne, Colin D'Arcy, Dudley Payne, Mark Hodges, Rob Fleming, Adam Smith, Howard Styles
Front row: Jamie Holmes, Jordan Fleming, Conway Fleming, Barry Sutton, Lionel Lee
Not pictured: Seaton Corby
Ladies County Unbadged Pairs
Two of our Ladies had a great season too, Maureen Payne and Joan Gay reached the Final of the County Unbadged Pairs at Essex County where they were runners-up to a pair from Billericay B C
Leagues & Local Competitions
We won the Cribbs League at the first attempt, we also won the Brentwood League Division one.
Added to all that we had finalists in the RBA Pairs, Peter Horne and Jock McCabe, finalists in the RBA Fours, Peter Horne, Chris Martin, Barry Sutton and Seaton Corby, and Howard Styles reached the final of the RBA Silver Jubilee Trophy.
In the Brentwood League Competitions, Adam Smith won the Singles, Mark Hodges and Adam Smith won the Pairs, Terry Brown, Barry Sutton and Adam Smith won the Triples, Howard Styles and Rob Fleming were finalists in the Affinity Pairs, Terry Brown, Chris Martin and Barry Sutton were finalists in the Bennetts Triples